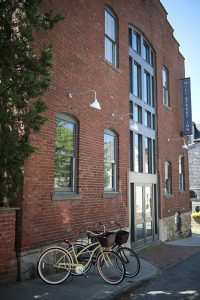 The Mill Street Inn is located in the heart of Newport's Historic Hill neighborhood at 75 Mill Street, Newport, RI. This Newport hotel is listed on the National Register of Historic Places.
The Inn sits on a foundation that dates back to the early 1800's. The original building, a large woodworking shop that supported the gilded age building industry, belonged to renowned Newport builder, J.D. Johnston. Johnston built many of the mansions on Newport's fabled Ocean Drive and Bellevue Avenue. He worked with the most distinguished architects of the day including Frederick Law Olmstead and William Hunt. The Newport Historical Society maintains a collection of drawings and photographs of Johnston's work, which were found deep in the building and donated by the mill's current owners.
In 1890, the building was destroyed by fire and Johnston rebuilt it using brick. The reconstructed mill was powered by a steam boiler in the basement. All of the machinery in the building was connected to this power source by leather belts, which ran through holes in the floors. Pictures of this operation can be seen in the Inn's breakfast room. The building was used for millwork until the early 1980's when it was purchased by the current owners and converted into an all-suite hotel. The renovation project earned an American Institute of Architects Design Award for the sensitive Adaptive Reuse of this historic structure.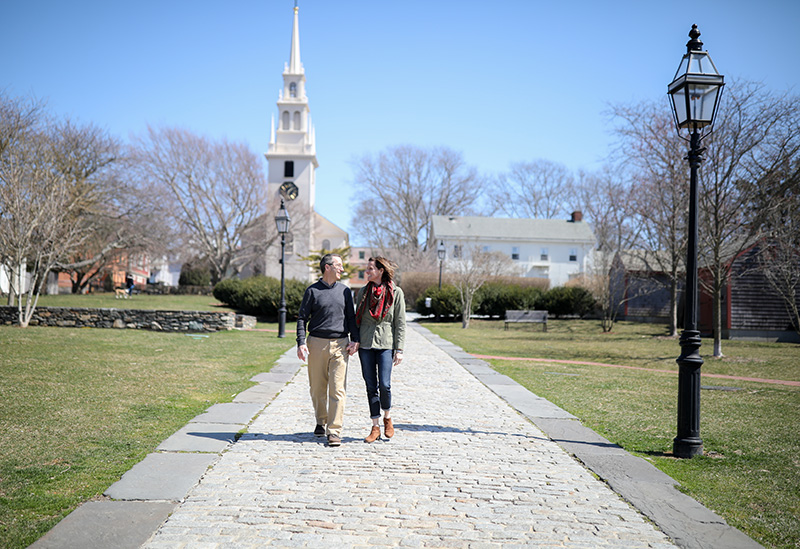 In 2007, the hotel underwent an extensive renovation of its 23 guest rooms which solidified its reputation as a premier luxury property. The emphasis was on using green technologies, such as low flow plumbing and energy efficient lighting while also providing modern luxury and design while retaining the building's historic charm.
In 2008, the Mill Street Inn was invited to join the prestigious "Small Luxury Hotels of the World" Collection and became a member of the "Green" Hotels Association.