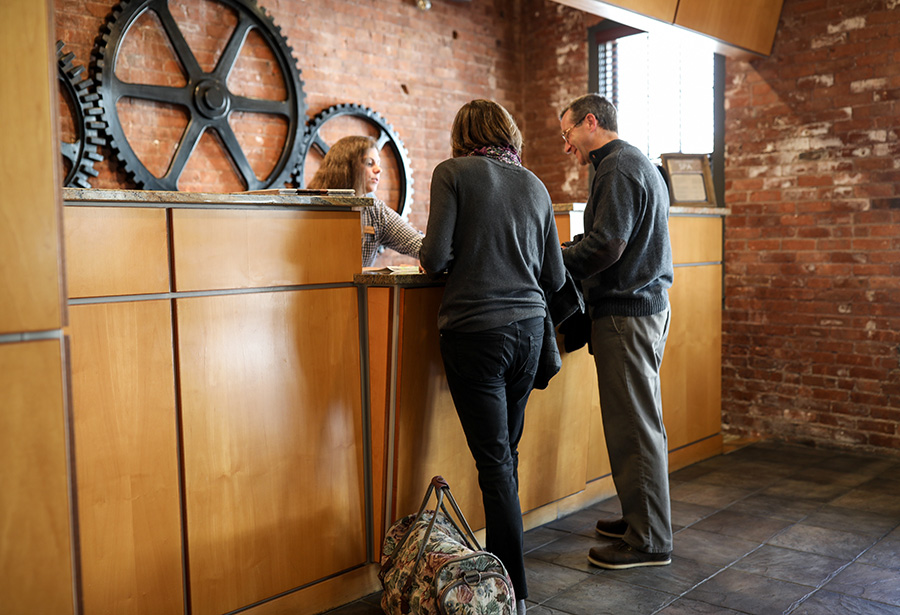 The Mill Street Inn offers guests the best of modern hotel amenities in a charming historic building. The building, a historic mill that dates back to the 1850's, has been carefully restored into 23 guest suites. Suites offer down feather beds, 400 thread count sheets, rainfall showers, and Lather spa products.
Complimentary European Style Continental Breakfast is served to your room, which includes homemade pastries and cereals, fresh fruit and locally roasted organic, fair trade coffee from Jim's Organic Coffee. We are unable to accommodate special food requests for vegan, gluten free and celiac options at this time. We are currently developing our breakfast and afternoon tea programs for 2021, we will continue to offer room service for breakfast and a beverage bar on our roofdeck(weather permitting) between Memorial Day and Labor Day.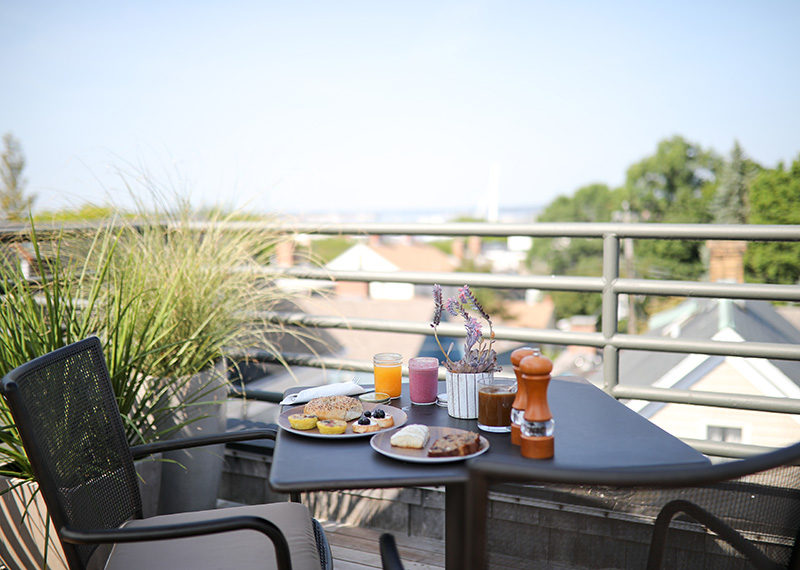 The Mill Street Inn staff is devoted to providing the highest level of hospitality to all of our guests. From the guest service agents who can provide abundant information on Newport, RI and it's many attractions, to the housekeeping staff that keep our suites spotless, guests come first at the Mill Street Inn.
The Mill Street Inn is a member of the "Green" Hotels Association. All our suites were built using the best in energy and resource efficient technologies and we endeavor to protect the environment in our daily operations. Click here for more information about the "Green" Hotels initiative.
While our beautiful historic property does not offer an elevator, our staff is at your service to offer assistance at any time. Please let us know if you would prefer one of our Studio or Deluxe Suites located on the first floor of the Inn as we are pleased to accommodate any special requests.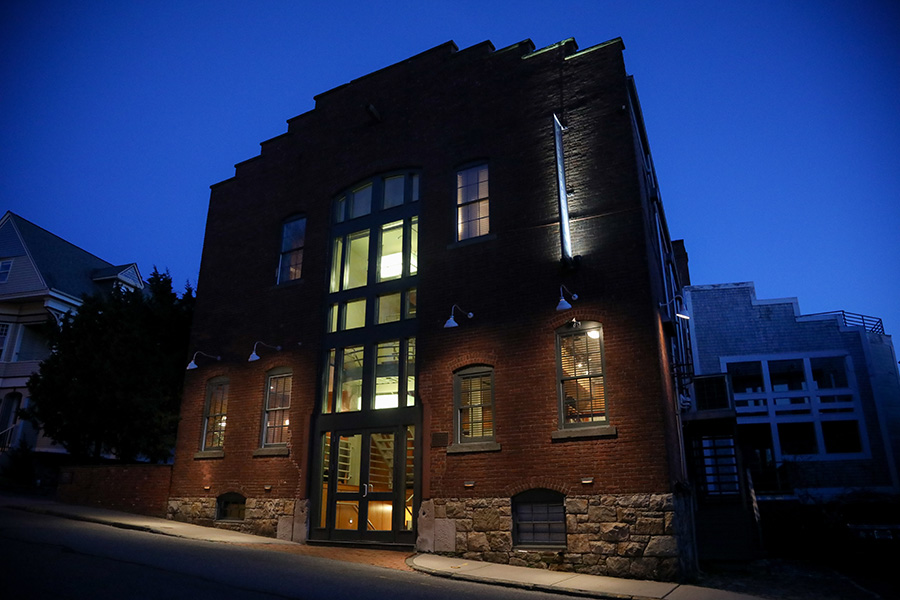 The Mill Street Inn has limited parking on property which is subject to availability upon guest arrival at the Inn.  As a historic property in downtown Newport, we are fortunate to be able to offer this complimentary amenity to our guests.  Guests are welcome to use the available parking lot on our property or select an alternate lot nearby. We cannot accommodate more than one vehicle per guest room, campers, medium/large trucks or buses. Additional parking is available for a fee within a few blocks of the Inn.
As a historic property, all guest rooms offer somewhat different layouts.  We are happy to accommodate any preferences and requests when possible.  Please contact us directly with questions.